STRAWBERRY MINI BUCKET BAG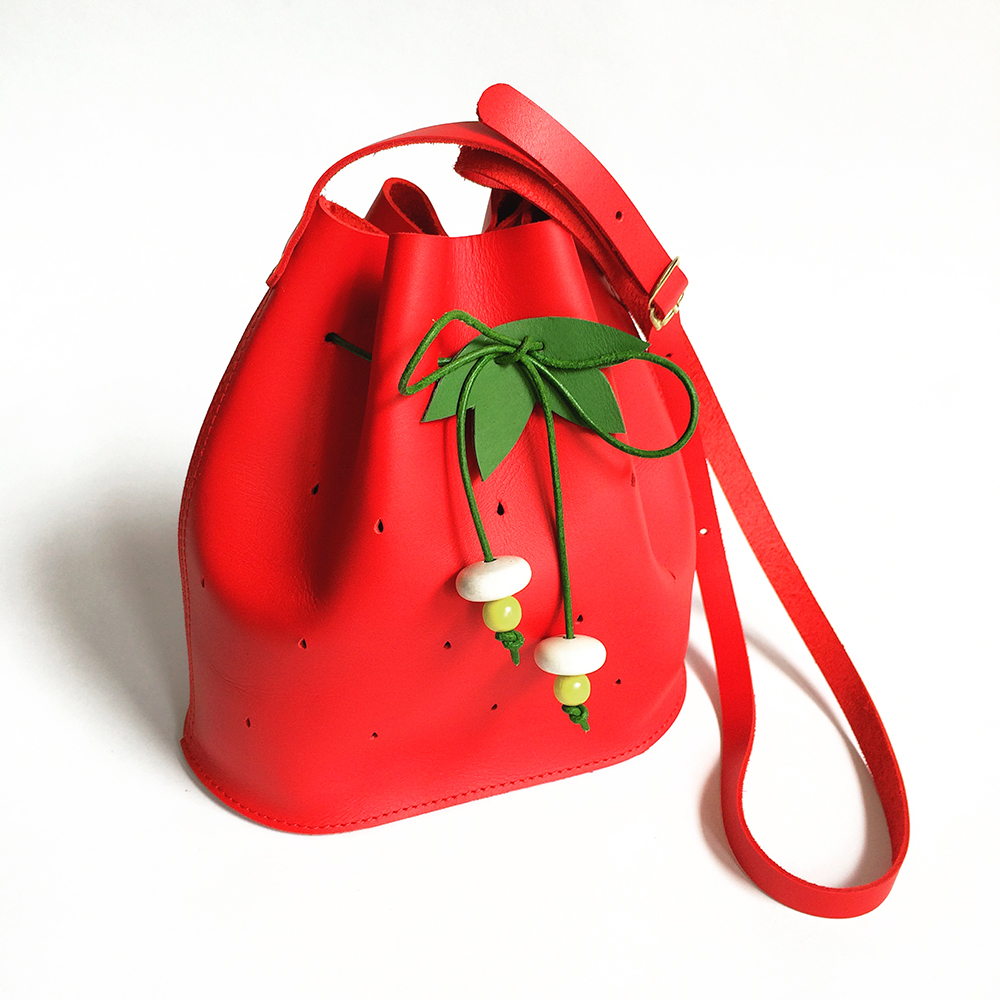 STRAWBERRY MINI BUCKET BAG
Strawberry red mini leather bucket bag for the little ones!
Beautiful red leather bag with punched out little holes
and green leather cord to close the bag with wooden beads on the ends.
Color: Red
Size: 17 W x 19 H cm
Strap length: 90 cm (adjustable)
Also available for grown ups!! ;-)
All products are 100% designed and made by hand in the Amsterdam studio.
Orders will be nicely gift wrapped!